Contact
Company name / Name:
Alpaka Kft.
Address:
Textilgyari ut 4., Szeged, 6724, Hungary
Fax number:
+36-62/469-740
Shop name:
Spice Trade Online
Tax number:
22744564-2-06
EU VAT number:
HU22744564
Company registration number:
06-09-015657
Company court:
Szegedi Törvényszék Cégbírósága
Bank account number:
10102842-58388500-01000008
Contact person name:
Orsolya Vas - Manager
Contact person´s phone number:
+36-30/653-8274
Contact person´s e-mail address:
Delivery
Delivery to Hungary with GLS courier service
GLS offers a high level of parcel delivery. One of the largest courier services in the European market, all with reliable lead time and package management, user-friendly, modern IT support and flexible, custom solutions.
GLS courier service will take your package to your home.


Total product weight
Shipping cost
Delivery to GLS Package Points within Hungary with GLS courier service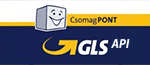 More than 650 GLS Package Points are waiting for you in 300 settlements.
Are you waiting for an important package? Request delivery to the nearest GLS Package Point. Flexible transfer option, nationwide coverage.
Total product weight
Shipping cost
Receipt and Takeover of the Products at our Site in Szeged, Hungary
At our site:
6724 Szeged, 4 Textilgyári út,
it is possible to receive the pre-prepared package during opening hours.

Open from Monday to Friday, between 8:00 a.m. and 16:00 p.m.
Without additional charges
Payment
Cash or Credit Card at our Site
It is possible to receive and pay for the pre-ordered, prepared and confirmed packages during opening hours at our site in
6724 Szeged, at 4 Textilgyári út, Hungary

in cash (HUF or EUR) or by credit card.

Opening Hours:
Monday to Friday, 8 a.m. to 4 p.m.
By advance transfer from abroad to EUR account
We will send the Invoice or Proforma by e-mail issued by the billing software of Kulcs-Soft Zrt. With the necessary data, for which we ask you to start the transfer within 3 days.

Account details for advance transfer from abroad:
-SWIFT code: BUDAHUHB
-EUR account IBAN: HU3210102842-58388500-01003300